We are happy to announce that the Texas State Winner of the National Missing Children's Day Poster Contest is Anna Eligio!  Anna is a 5th Grade student from Galena Park ISD in Houston, TX, and a new advocate for bringing missing children home.
Anna's beautiful poster was made "to help bring missing children back home," and Anna herself says that "if I could just help them go back to their families, I won't hesitate to do so." Her compassion and desire to help missing children is evident in her poster, which includes bright depictions of happy children being reunited with their families.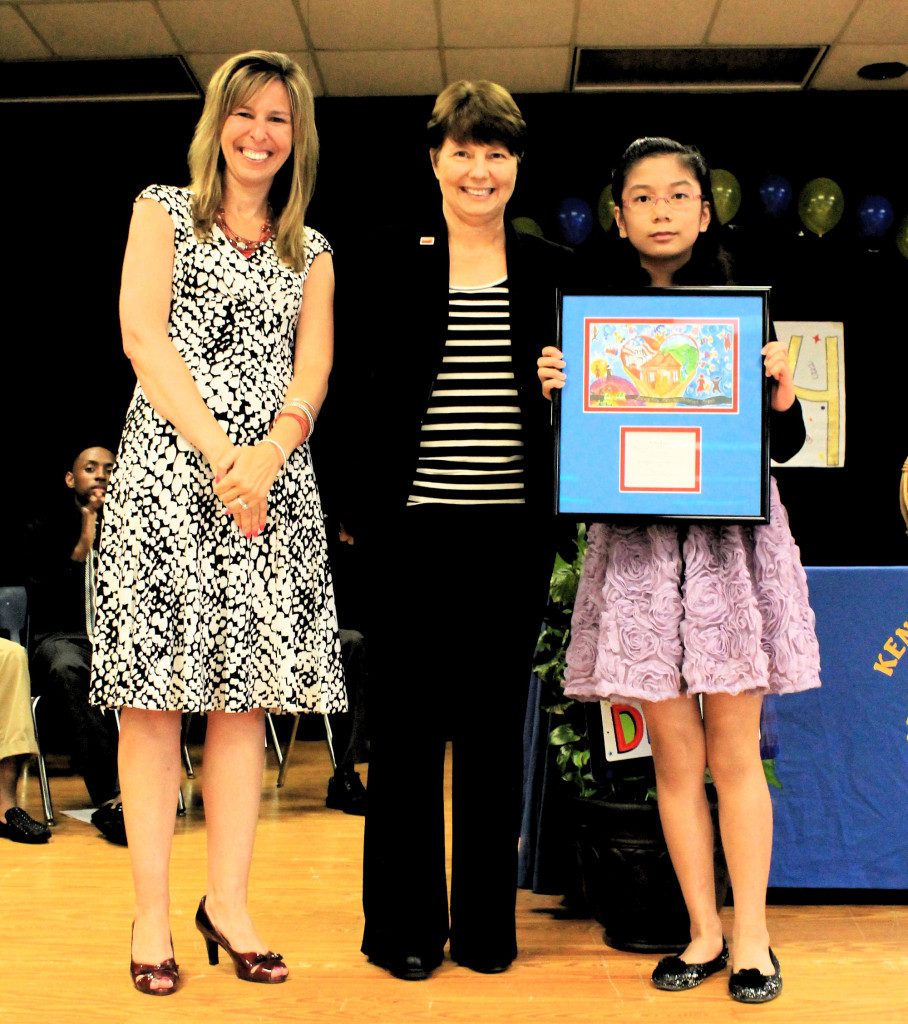 Entries for this year's contest were received from across the state, including Arlington, College Station, Dickinson, Galena Park, Houston, Pasadena, and San Marcos.  Texas Center for the Missing has been coordinating the state-level judging for Texas entries of the National Missing Children's Day Poster Contest since 2006.
Criteria for judging include creativity, coherence with the theme, and the student's written description of her work. All entries must have included the phrase "Bring Our Missing Children Home" and must have been submitted on an 8 ½ x 14 inch poster. The poster contest begins each year in August with the submission due date in early March.
Anna received a framed copy of her artwork from Texas Center for the Missing CEO Beth Alberts at her school's closing awards ceremony, alongside Kenneth J. Tice Elementary Principal Amy Cole.  Anna "can just imagine how awful it would be if separated from loved ones," a sentiment we share and admire in this budding artist.  Congratulations Anna!
Want to learn more about the National Missing Children's Day Poster Contest?
Learn more here.