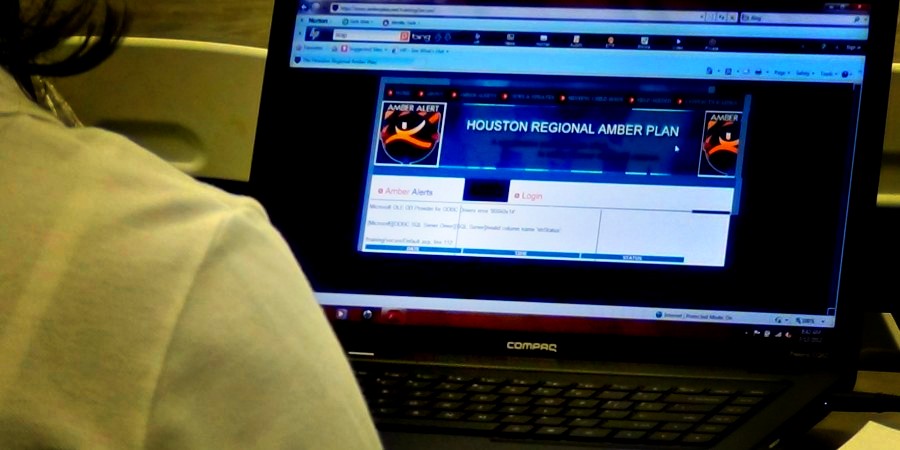 Throughout the year, Texas Center for the Missing staff and partners give free educational trainings to law enforcement, parents, educators, and non-profit organizations. 

View Our Training Calendar
and Register for an
Upcoming Training Here!

Trainings Offered by Texas Center for the Missing
Alzheimer Wandering Prevention Training
The Alzheimer's Wandering Prevention Training is for caregivers whose loved ones suffer from any form of dementia and is designed to deter the highly dangerous pattern of wandering.  Learn more about Alzheimer's Wandering Prevention on Endangered Adult Resources.
Missing Child Awareness, Prevention, and Education Training
The Missing Child Awareness, Prevention, and Education Training is specifically designed to teach parents, childcare providers, concerned community leaders, and educators how to keep children safe from abduction and internet lures.   Access more missing child educational information on Find My Child! Resources.
Law Enforcement Trainings
TCM provides Investigator, First Responder, and Emergency Alert Training to law enforcement officers within their agency's missing persons, kidnapping, or homicide divisions.  We occasionally are also able to offer hands-on field trainings through Southeast Texas Child Abduction Response Team Partners.  Learn more about currently available trainings on Law Enforcement Trainings.
Internet Safety Train-the-Trainer
TCM trains educators, police officers, social workers, and other non-profit partners on how to administer Interactive Internet Safety Training to children and caring adults in their community. The multi-media presentations have three age-appropriate formats geared toward parents/adult caregivers, 6th-12th graders, and elementary-aged children and are based on the NetSmartz Program. All trainees receive a binder and flashdrive of all presentation documents.

Texas Center for the Missing does not discriminate on the basis of race, color, national origin, religion, sex, disability, or age in the delivery of any services.