The 10th Annual Golf Challenge for Children Tournament, presented by Dynamic
Industries International LLC, was held onSeptember 9th, 2014, at Memorial Park Golf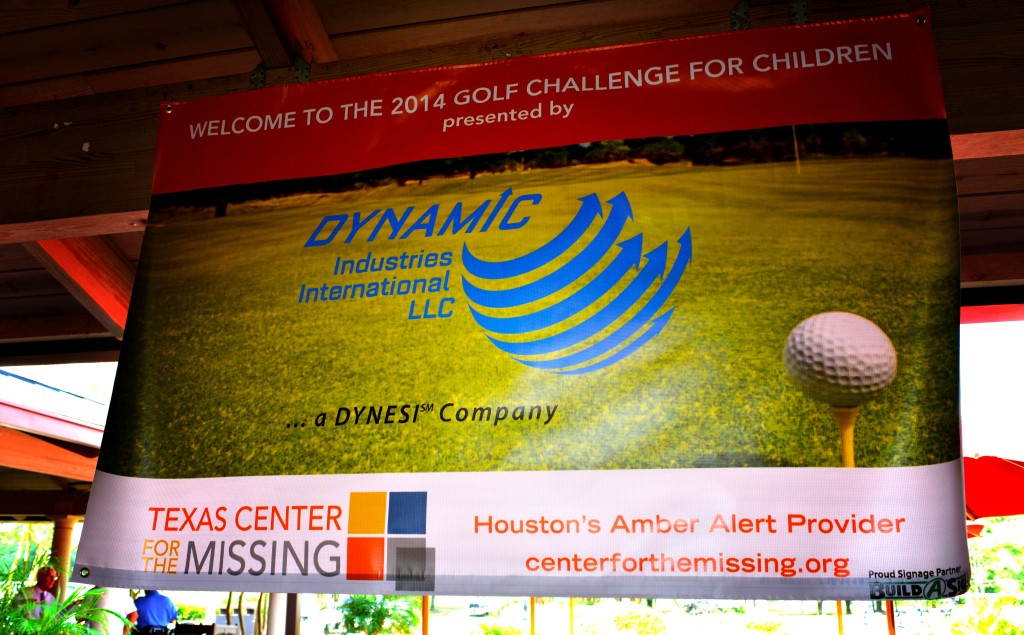 Course in Houston, Texas.  Over 120 golfers and volunteers came out to support Texas Center for the Missing (TCM), Houston's Amber Alert Provider, and to enjoy a great day of golf that raised needed funds to keep local children safe.
The day began with a Ceremonial Swing from Honorary Golf Chair Houston City Council Member Oliver Pennington, followed by a Shotgun Start sending 27 teams scrambling on this beautiful Houston course.  An Awards Dinner following the day's play honored all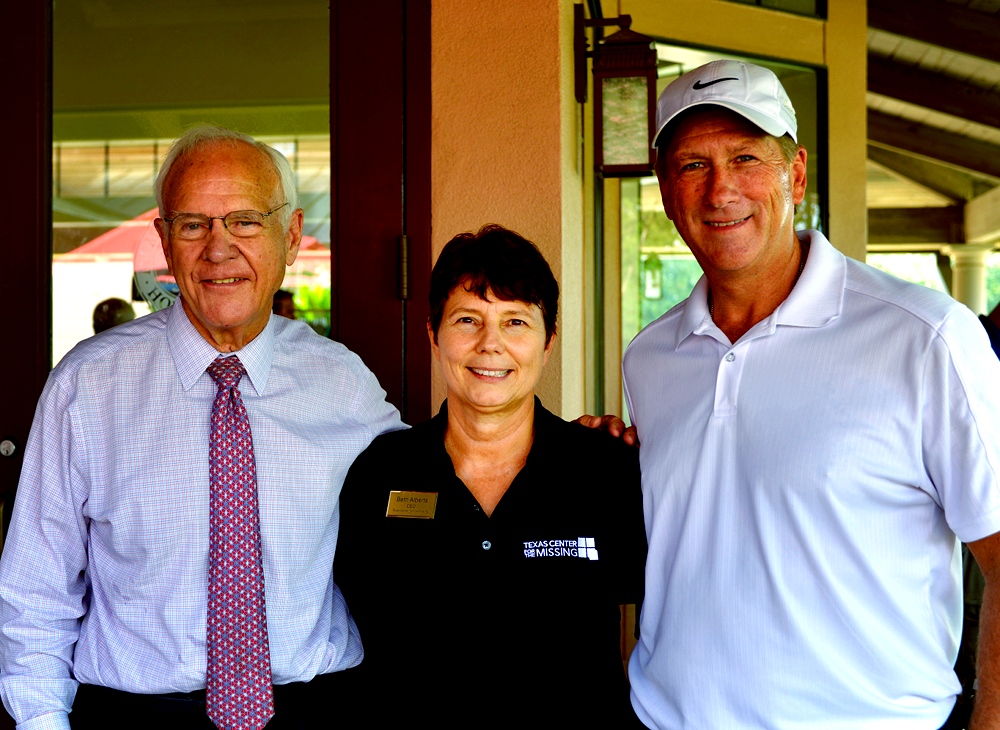 the tournament's competitors and contest winners.  The Awards Dinner was emceed by TCM Board Chair Allen Shindler, TCM CEO Beth Alberts, and Dayna Steele, business strategist and former Houston radio DJ.
Key corporate sponsors included Dynamic Industries International LLC, Catalyst Energy Advisors, EDG, Inc., Allegiance Bank Texas, Stephen Boutrous, LTD., Amegy Bank of Texas, and That Cigar Place. Representatives from Bellaire and Houston Police Departments attended as well.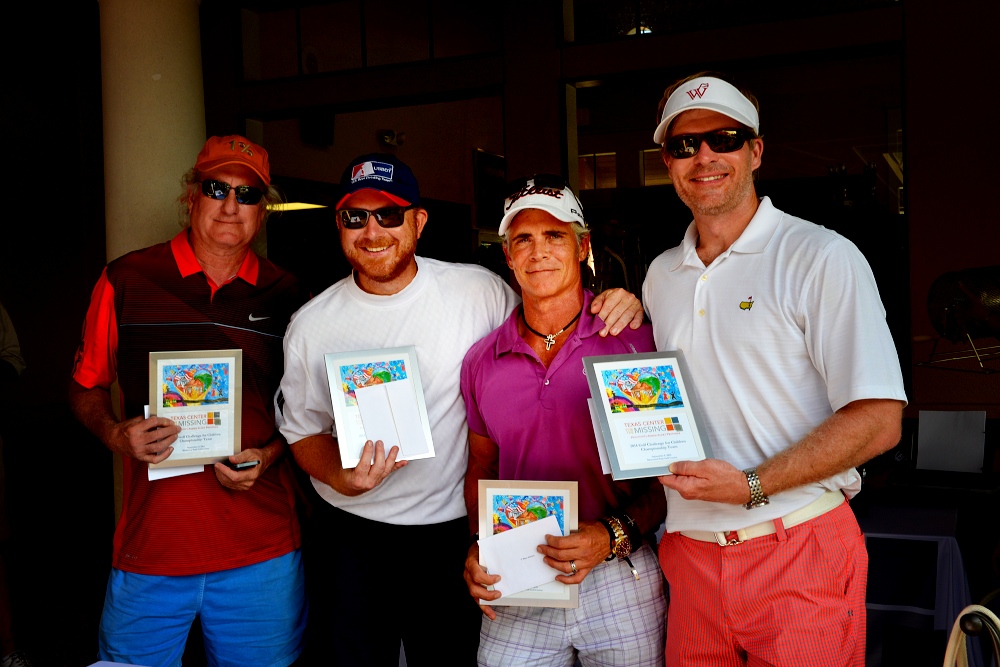 With a wide array of talented golfers, the tournament proved competitive!  The 1st Place Championship Teams were the Cliff and Nanette West Team for 1st Place Gross, including Scott Owens, Allan Measom, Josh Patterson, and Cliff West, and the Catalyst Energy Advisors Team for 1st Place Net, including Mark Deverka, Chad Spencer, and Ryan Walsh.  The Amegy Bank of Texas Team won 2nd Place Net, including Roger Glason, Brian McCole, Todd Saha, and Todd Summy, and the Dynamic Industries International LLC Team won 3rd Place Net, including Scott Davis, Thad Dunham, Eric Maier, and Ryan Rush.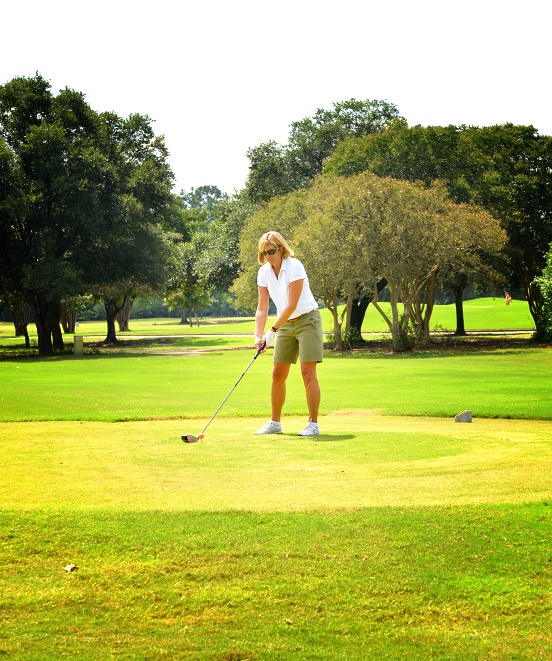 The Closest To Pin competition was won by Rick Gornto of the Gornto Team, the Longest Drive competition was won by Chad Spencer of the Catalyst Energy Advisors Team, and the Putting Contest was won by Marsha Edge of the Marsha and Terry Edge Team.
Overall, the tournament raised $54,432 for Texas Center for the Missing!  These funds will go to new child Internet Safety classes, Amber Alert issuance training, and Child ID Kits for local families.  Every year Texas Center for the Missing serves more than 10,000 people and directly works with families to recover missing children and endangered adults.  As Houston's Amber Alert provider for the 14-county Houston-Galveston Region, Texas Center for the Missing receives no federal or state funding, thus fundraisers like yesterday's event are paramount to keep this invaluable
service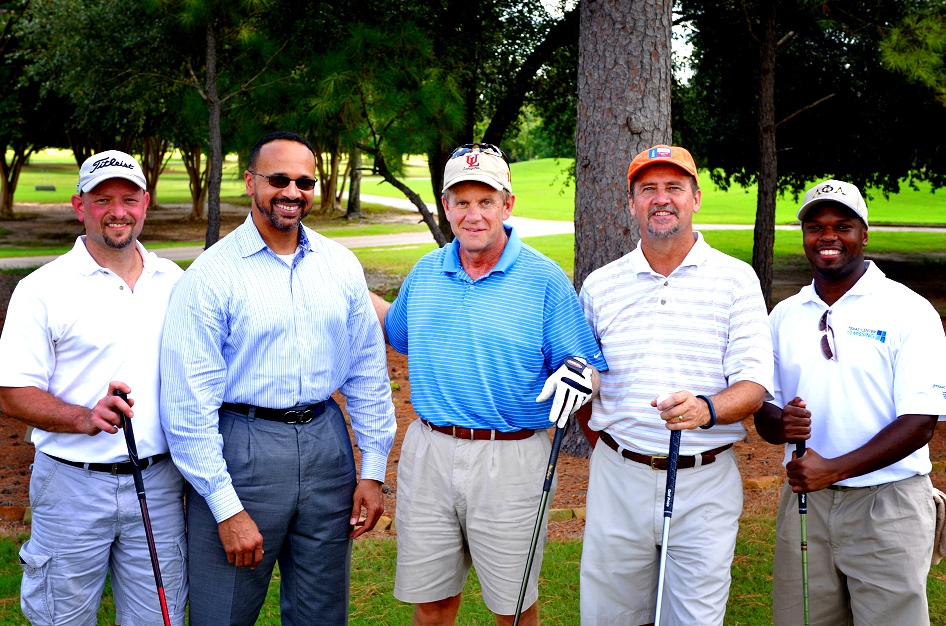 available to the community at large.
As the golfers departed it was obvious that the community had successfully rallied behind this worthy cause, and had a great time in the process.   Thank you to everyone who made the 10th Annual Golf Challenge for Children such a success!
Visit the Facebook photo album to see more photos of this fun day on the course!