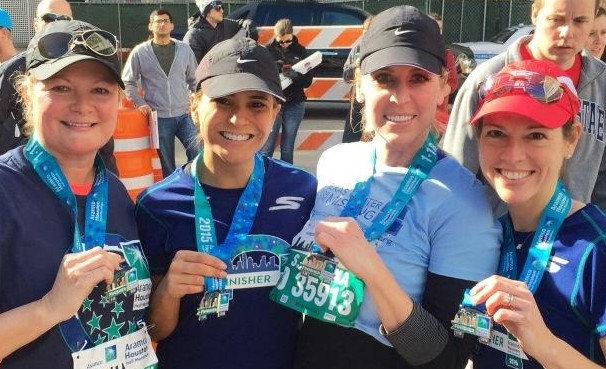 The Chevron Houston Marathon Run for a Reason Program connects the philanthropic community to passionate race participants willing to fundraise and raise awareness for meaningful causes. Individuals can select Texas Center for the Missing as their
official Run for a Reason beneficiary charity.
Turn your fitness goal into something more and Run for a Reason for
Texas Center for the Missing, Houston's Amber Alert AND Silver Alert Provider!

Charity Race Registration Opportunities
Race Day is January 15, 2023!

2023 RACE REGISTRATION IS NOW OPEN!
To secure your slot, select the link above to become a TCM HERO. HERO entries are guaranteed registrations into the Chevron Houston Marathon or Aramco Houston Half Marathon by making a one-time tax-deductible donation of $350 to Texas Center for the Missing, plus the cost of registration.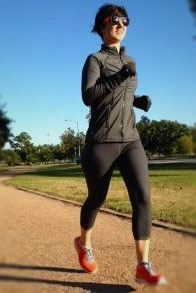 Benefits for TCM HEROS include:
Guaranteed Race Entry
Commemorative Item
Access to HERO ONLY bathrooms on race morning (half/full only)
Post Race HERO Tent (open to all HEROs this year!!) (Sunday only)

Star HEROS ($1000+ fundraised) will receive all the above and:
Special Gift
HERO Medal
If you have any questions about registering as a TCM HERO, please contact us at mturnquist@tcftm.org.
Fundraising for Registration (FFR) entries give runners an opportunity to fundraise for Texas Center for the Missing and receive an entry into the Marathon or Half Marathon. Participants are asked to raise $500 by November 30th (this date can be extended to mid-January if a good faith effort has been made to raise the goal amount) for Texas Center for the Missing to guarantee your entry. Meeting this fundraising deadline also ensures FFR Runners receive ALL of the HERO Benefits described in the previous section.
To secure your slot, select the link above to Fundraise for Registration. You will be guided through the process to create your fundraising page.
If you have any questions about Fundraising for Registration, please contact us at mturnquist@tcftm.org.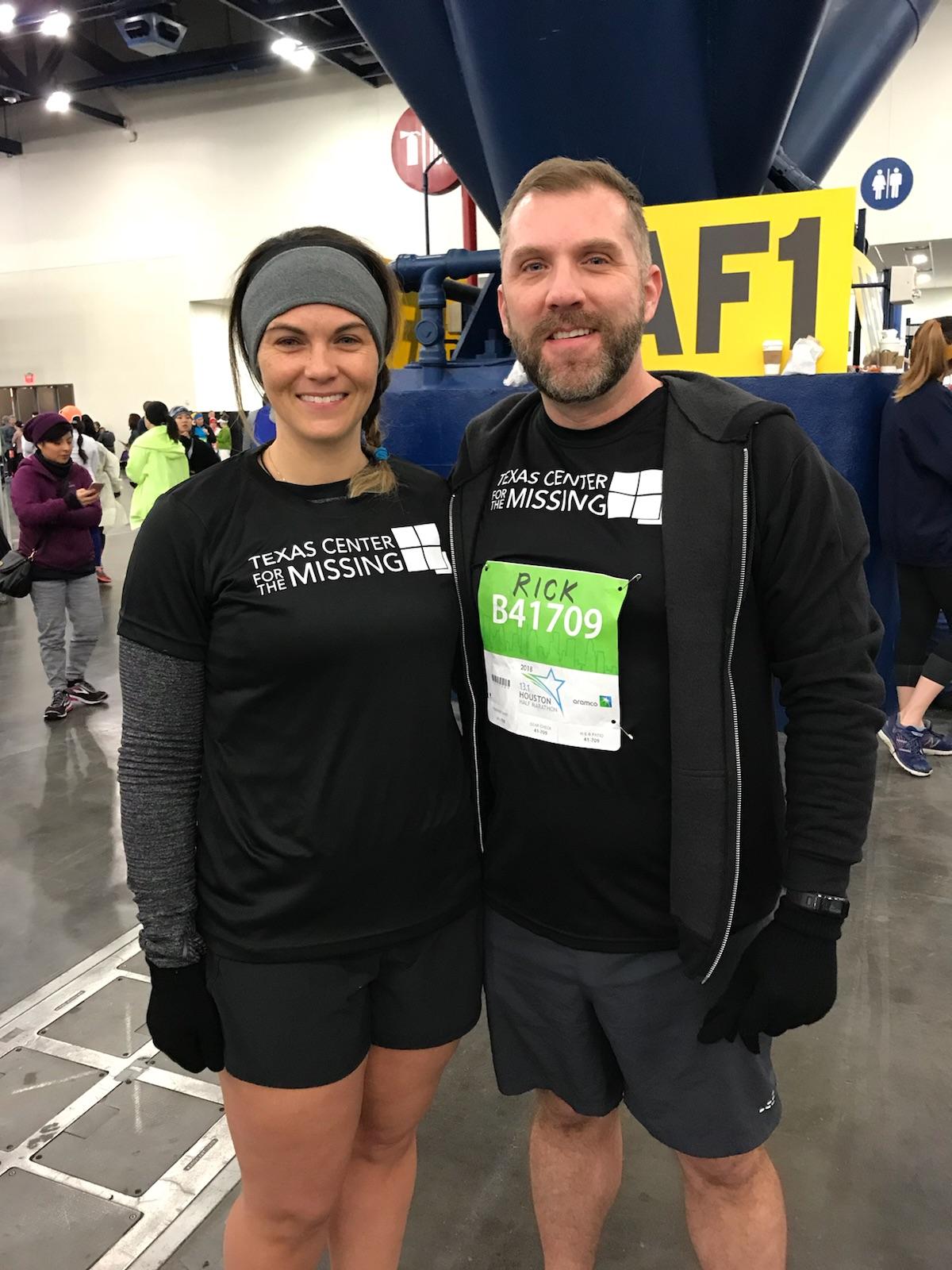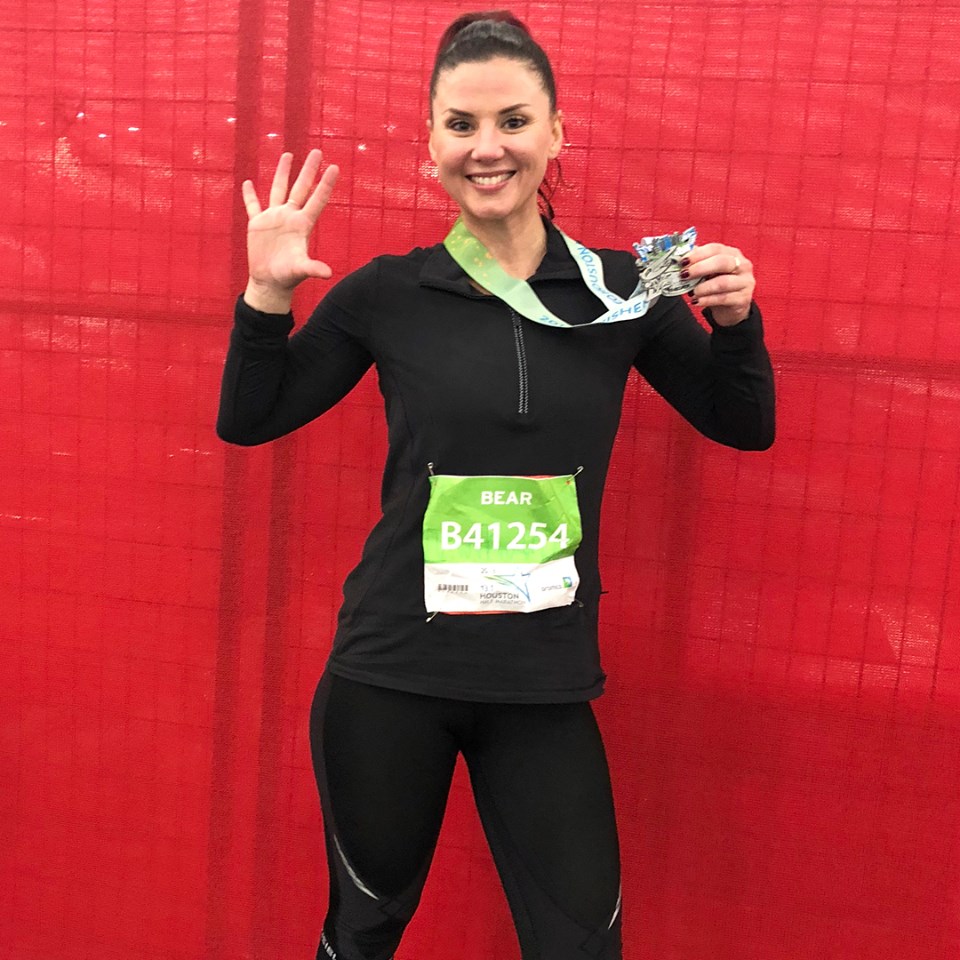 The Corporate Partnership Program is an active way to encourage wellness, team building and charitable giving within your organization and alongside other like-minded companies. For their participation and fundraising efforts, team members will receive amenities that will enhance their race weekend experience! Learn more with this Corporate Partnership Program Participation Guide.
Interested in a Corporate Partnership,
but do not want to run? Consider becoming the
TCM Running Team Sponsor!
Why Should Your Company Join the
Corporate Partnership Program?
This is the perfect sponsorship opportunity for a business who is in the health and fitness industry and would like A LOT of "bang for their buck" with logo placement and recognition across media platforms. For a relatively modest investment from a Marketing Department budget of $2,500 – $10,000, a company can get in front of 33,000 runners and 300,000 spectators.

Partnership opportunities come in a wide range of customizable formats. Whether you are looking for a team-building activity, need additional entries into one of the races for your Executive Team, or just want to support Texas Center for the Missing's mission, there is a package perfect for your community investment goals!

For more information on the 2022 Corporate Partnership Program and to find out how you can get involved, please contact Mel Turnquist at 713.986.3542 or mturnquist@tcftm.org.

Additional information can be found on the
Houston Marathon Corporate Partnership Program page!

Have questions about the program?
View the 2023 Event FAQ here!

Even if you aren't a runner, you can support
TCM's fundraising efforts by posting this Runner Recruitment Flyer
in your workplace and/or making a general donation
in support of our runners here!

You can also become a fundraiser and encourage donors to support TCM's life-saving mission by donating directly to your fundraising campaign.