Only a law enforcement agency can issue a regional or state Amber Alert. If your child is missing, please contact 9-1-1 immediately and then Get Help Now.
If you are a law enforcement officer and your agency needs to issue an Amber Alert, please contact
(713) 986-3541 or call (713) 599-0235 for 24/7 support and activation assistance.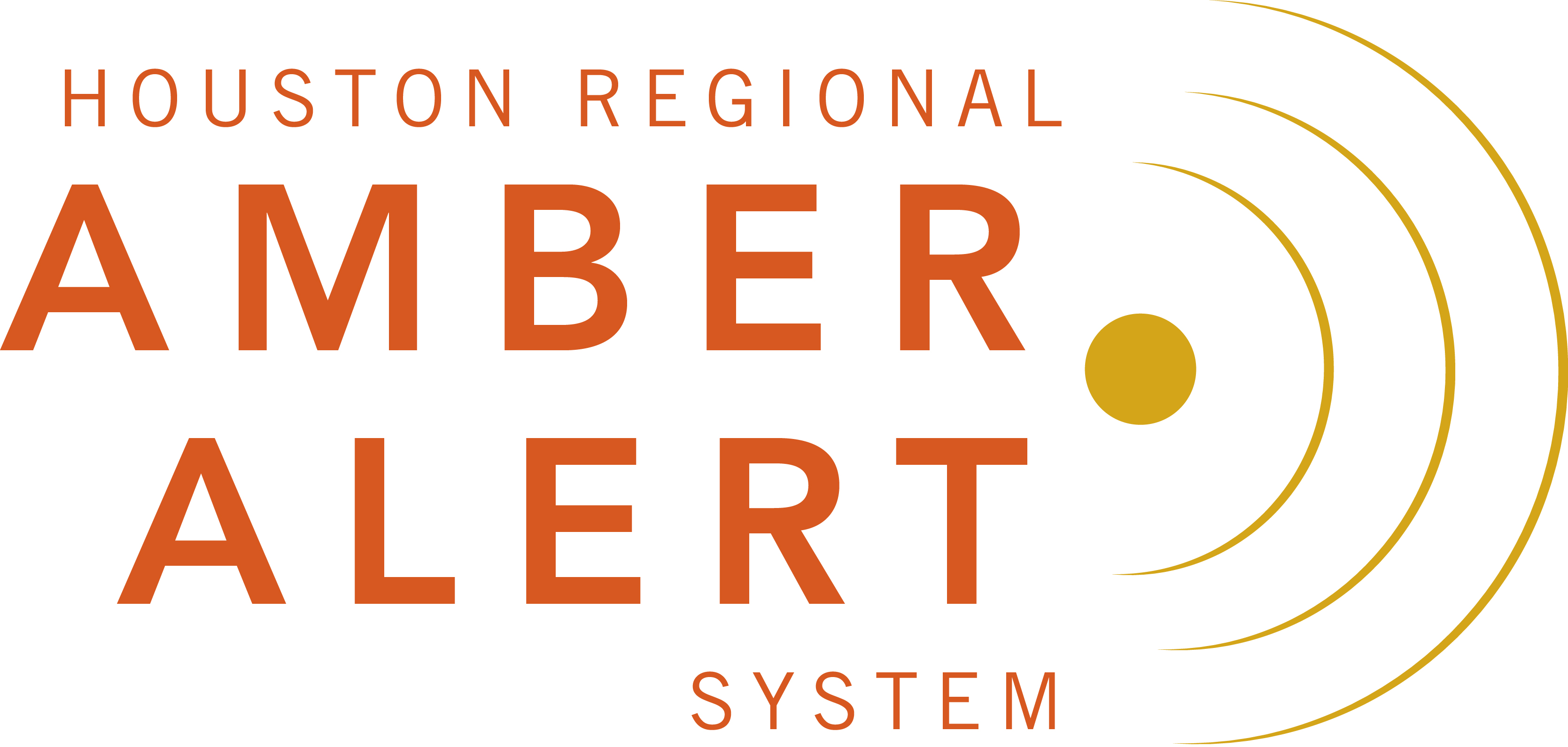 The Houston Regional Amber Alert Program is administered by Texas Center for the Missing, and is designed to help find missing children believed to be abducted. The program is a cooperative public service effort between local law enforcement, news media outlets, Amber Alert business partners, and the public.
Our local alert was developed in 2000 by the Houston Police Department in cooperation with the Houston Local Emergency Communications Committee, the Harris County Office of Emergency Management, and NewsRadio KTRH-AM 740.
The Houston Regional Amber Alert covers the Houston-Galveston 14-county region, including Austin, Brazoria, Chambers, Colorado, Fort Bend, Galveston, Harris, Liberty, Matagorda, Montgomery, San Jacinto, Walker, Waller, and Wharton counties.
Contrary to public opinion, there is NO national Amber Alert system and therefore, no national funding for the program. Each state and each region is responsible to create, maintain, and find funding for its local program.
As the administrator of the Houston Regional Amber Alert System, TCM receives a modest government-funded, cost-reimbursement grant to administer our regional Amber Alert and Silver Alert systems. The majority of funding has been provided by the generosity and support of local citizens and the private sector.