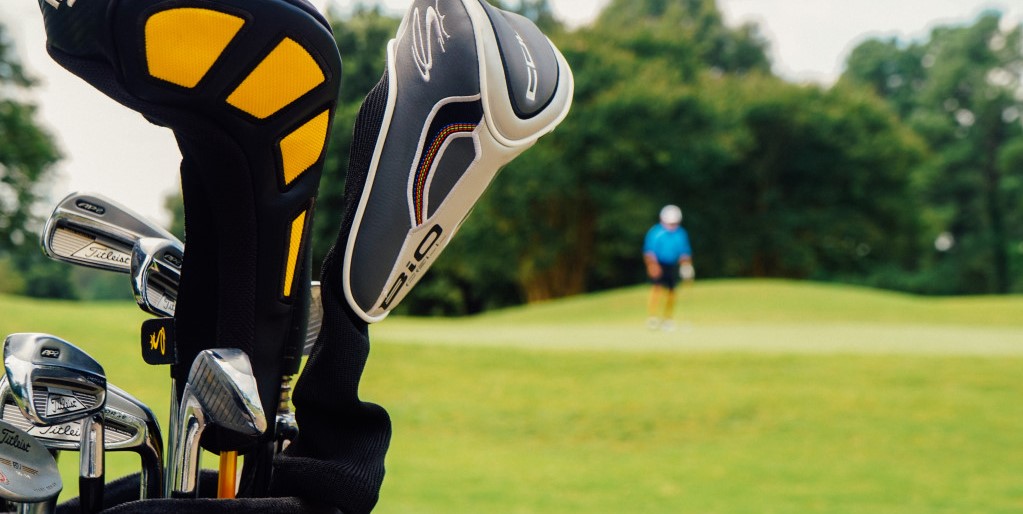 The Amber Alert Pro-Am Golf Tournament annually brings together golfers and business professionals from across Greater Houston to enjoy a great game and make a big difference.
Read below for our most recent event information.

SAVE THE DATE FOR THE 2022 AMBER ALERT PRO-AM:
SEPTEMBER 22, 2022 AT BLACKHORSE GOLF CLUB.
MORE INFO COMING SOON!

2022 Amber Alert Pro-Am Golf Tournament

Benefitting Texas Center for the Missing,
Houston's Amber Alert AND Silver Alert Provider

Blackhorse Golf Club
Thursday, September 22, 2022

The annual 4-person scramble will be filled with fun, including lunch, refreshments, and contests along the course. Following play, the 19th Hole Party will feature a Happy Hour, Online Auction,
Awards Dinner, Raffle, and more!

Register TODAY for the
2022 Amber Alert Pro-Am Golf Tournament

Thursday, Sept. 22, 2022
Blackhorse Golf Club
12205 Fry Rd.
Cypress, TX 77433

Registration: 11 AM
Shotgun Start: 12 PM

Lunch Available Before Play and
Refreshments Provided on the Course

The 2022 Golf Online Auction Comming Soon!

19th Hole Party Immediately Following Tournament

2022 Golf Brochure
Get your own Texas Center for the Missing Golf Shirts here!

Sponsorships, Teams, and Volunteer Opportunities Available Now!
2022 Amber Alert Pro-Am Golf Tournament Sponsorships

Digital Sponsorship Returning for 2022!
Digital Scoreboard Sponsorship

Add a GOLF PRO to your TEAM!

A limited number of Golf Pros are available to serve as your team's 5th Player. To guarantee a Golf Pro as Your 5th Player, make your pledge TODAY before they are gone — or playing on another team!

Golf Pro bios available upon request to help you select your 5th player on a first-come, first-serve basis. Pledge must be received by 8.30.22 to guarantee Golf Pro Availability.

For more information or a list of Golf Pros, contact the Tournament Coordinator, Mel Turnquist, at 713.986.3542 or mturnquist@tcftm.org.

Thank You to our 2021 Amber Alert Pro-Am Golf Tournament Sponsors!

Title Sponsor

Player Gift Sponsor
NexPoint

Golf Cart Sponsor
Ascension Capital Advisors, Inc.

Dinner Sponsor
The Backyard Grill

Lunch Sponsors
April and Wells McGee

Media Sponsor
The Independent Voice for Houston Sports

Putting Contest Sponsor
Joseph C. Huston, MBA, CFP®, MS, CWS®, www.joehustonwealthmanagement.com

Range Sponsor
Roland Ybarra, El Toro Mexican Restaurant Inc.

Team Sponsors

Pin Flag Sponsors

Hole Sponsors

Digital Scorecard Sponsors

Thank You 2021 Add a Golf Pro Program Participants

Chase Barnes, Mini Tour
Graham Brannon, Quail Valley Golf Course & City Centre
David Brock, Bentwater Country Club
Craig Hicks, Hearthstone Country Club
Jared Jones, River Oaks Country Club
Trent Peddy, Blackhorse Golf Course
Sean Reeve, Class A PGA Professional, GT Golf Supplies
Dylan Rowe, Lochinvar Country Club
Tommy Rush, Pine Forest Country Club
Jake Saladin, MoD Golf
Ron Zaborowski, Kingwood Country Club


Thank You 2021 Auction and Raffle Donors

Ascension Capital Advisors
Bay Oaks Country Club
Blackhorse Golf Club
Brad Bouillion
The Clubs of Kingwood
Hearthstone Country Club
Houston Galaxy Halloween
Kendra Scott
David Maggard
Memorial Park Golf Course
TCM Board Members
Texas Star Grill Shop
Sam Trail
Under the Radar Brewery
Tommy Wilson

2022 Golf Tournament Leadership

Golf Chair
Will Shindler, Vellani Law

Golf Committee Members
Bradley Bouillion, Allegiance Bank
Terry Edge, Juniper Networks
Will Hutchins, Mewbourne Oil Company
Christopher Murray, Frost Bank
Sean Reeve, Class A PGA Professional
Court Richardson, Ironbridge Realty Partners
Allen Shindler, Star 5 Ranch
Paul Thompson, Jr., Ascension Capital Advisors, Inc.
Desiree Urrutia, Houston Galaxy Fireworks & Halloween Costumes
Tommy Wilson, Fritsche Anderson

Want to get your business seen by Houston's business professionals and support a good cause?

For additional information or questions, contact Mel Turnquist
at 713.986.3542 or mturnquist@tcftm.org.