We have gathered helpful safety education resources and documents in one place.
If you would like to see the safety education programs Texas Center for the Missing offers to our community, please visit our Presentations page.

Safety Education Resource Documents

Safety Education Online Resources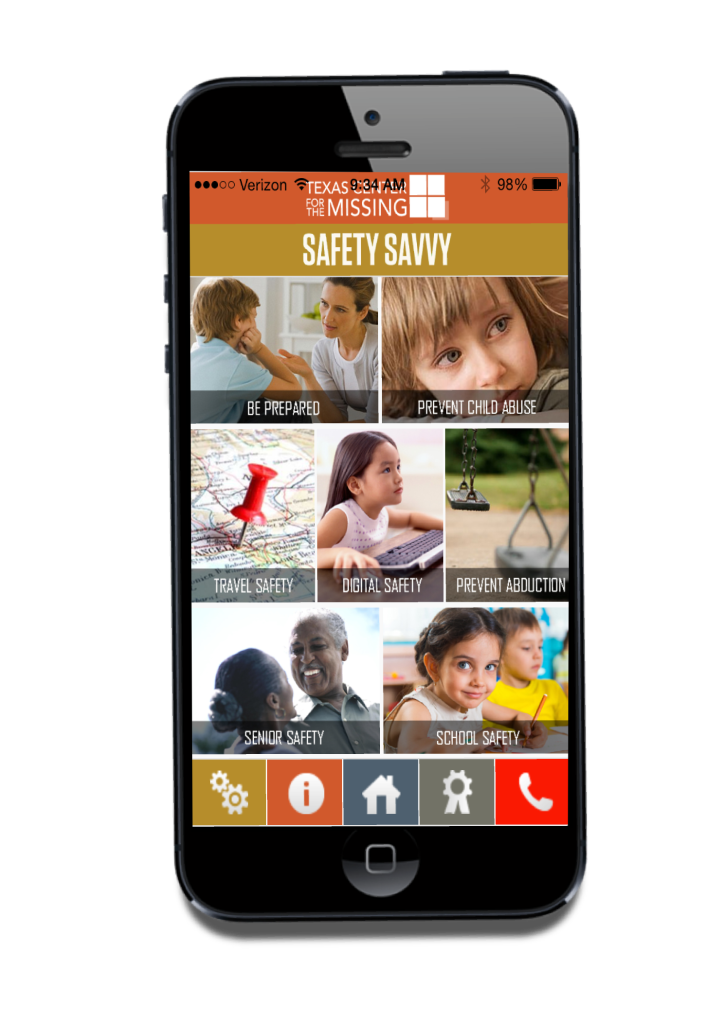 Download the Safety Savvy Mobile App!
Get safety tips at the touch of a button with our free Safety Savvy Mobile App.  Read through engaging safety checklists – such as Prevent Abduction, School Safety, and Senior Safety – and learn the real-world steps you can take to keep loved ones safe.  Great for parents and educators alike!