Is your child missing?  Please contact 9-1-1 immediately and then Get Help Now.
Does your law enforcement agency need to issue an Amber Alert in the Greater Houston Region?  Please contact (713) 409-2720 or call (713) 599-0235 for 24/7 support and activation assistance.

We have gathered helpful resources and documents for searching families of a child.
If your child is missing, request Texas Center for the Missing support services
by filling out the Get Help Now form.

Find My Child! Search and Safety Documents

Find My Child! Online Resources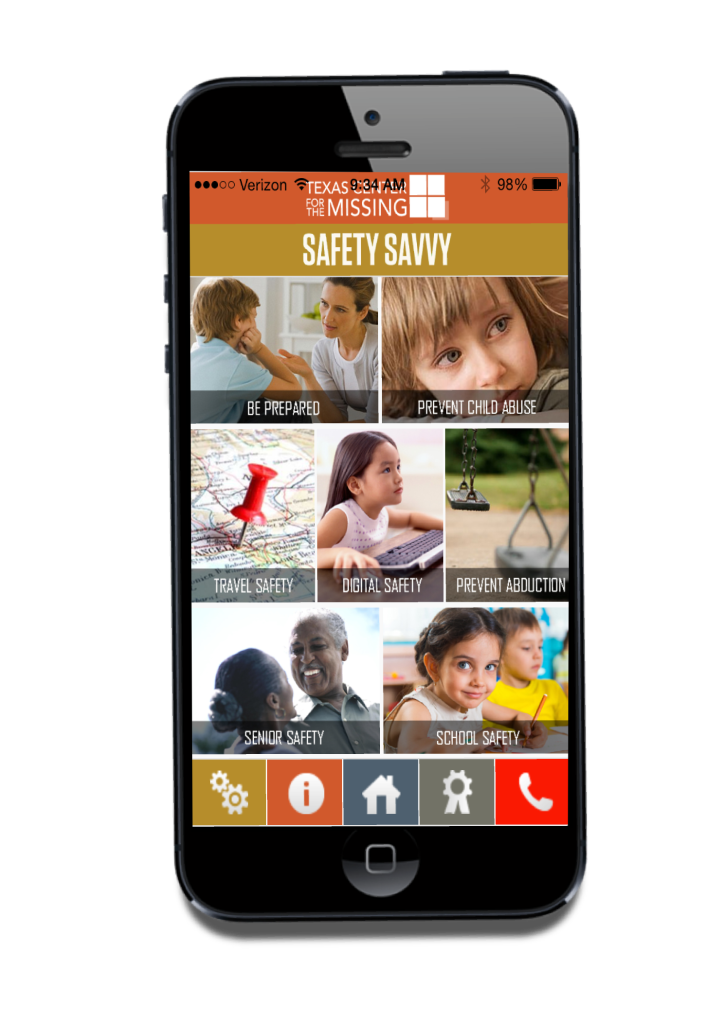 Download the Safety Savvy Mobile App!
Get safety tips at the touch of a button with our free Safety Savvy Mobile App.  Read through engaging safety checklists – such as Prevent Abduction, School Safety, and Senior Safety – and learn the real-world steps you can take to keep loved ones safe.  Great for parents and educators alike!